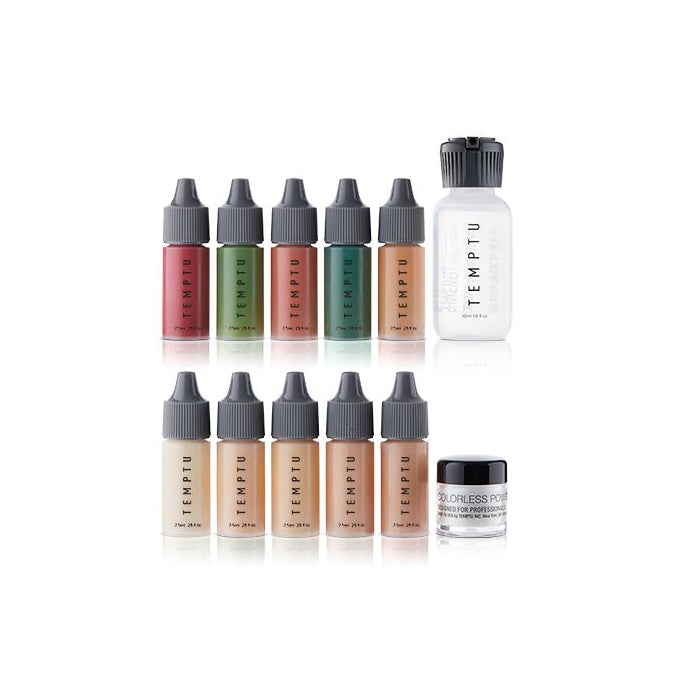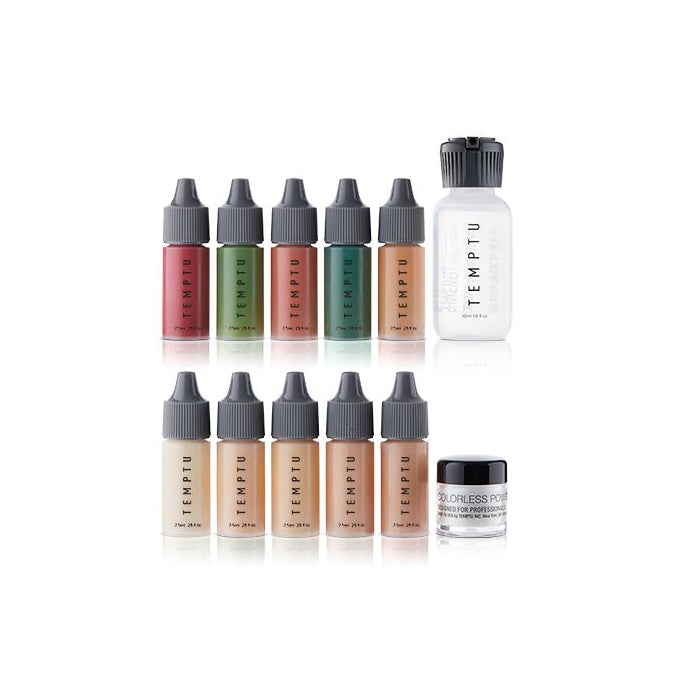 TATTOO COVERAGE KIT - LIGHT
Correct, Conceal and Cover with TEMPTU's Ultimate Tattoo Coverage Kits. The last word in Tattoo Cover from the first word in Perfect Airbrush Coverage.  
Kit Includes:
Dura Liquid Starter Set - Skin Light in shades Porcelain, Blush Ivory, Ivory, Sand, Pure Beige, Toffee, Green, Coral Adjuster, Olive Adjuster, Red Adjuster / 10 x .25 oz. bottles
99% Isopropyl Alcohol 1 oz.
Colorless Powder
Tattoo Coverage Kit in Light combines TEMPTU's 3 signature steps for flawless body coverage: Correct, Conceal and Cover.