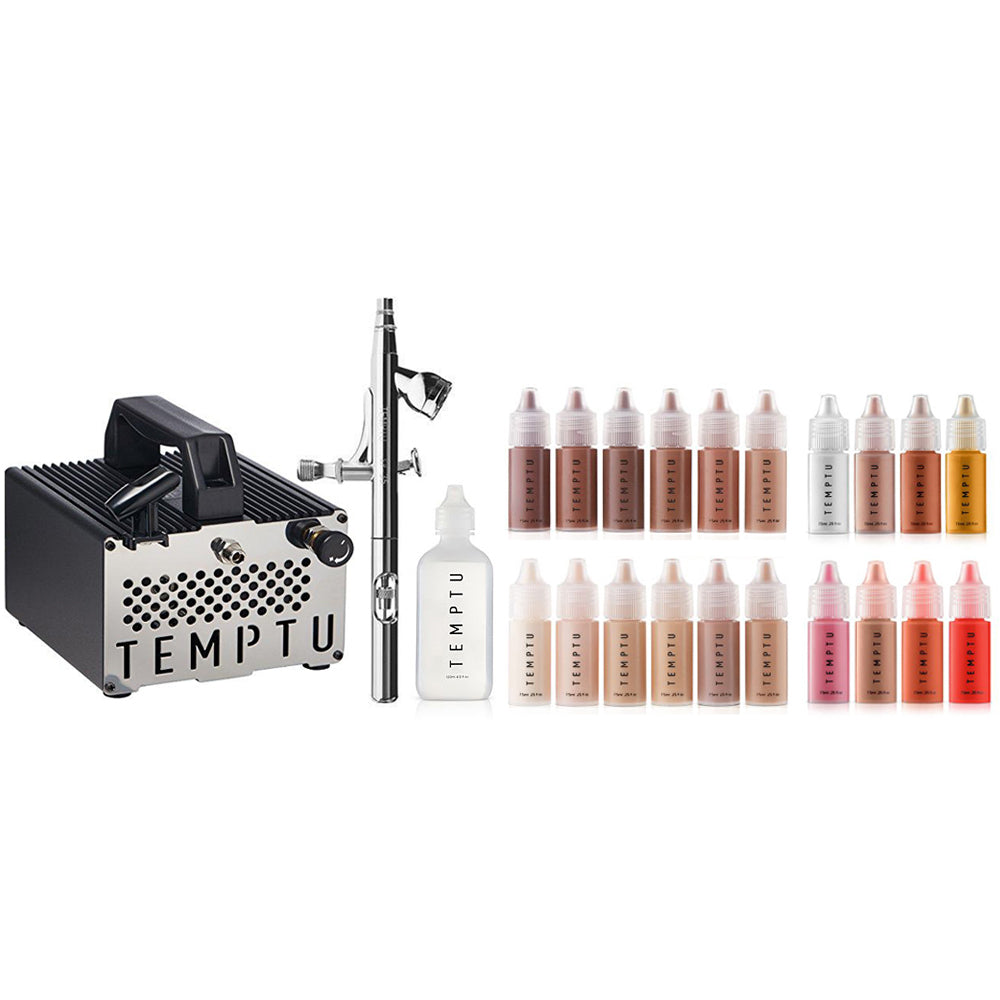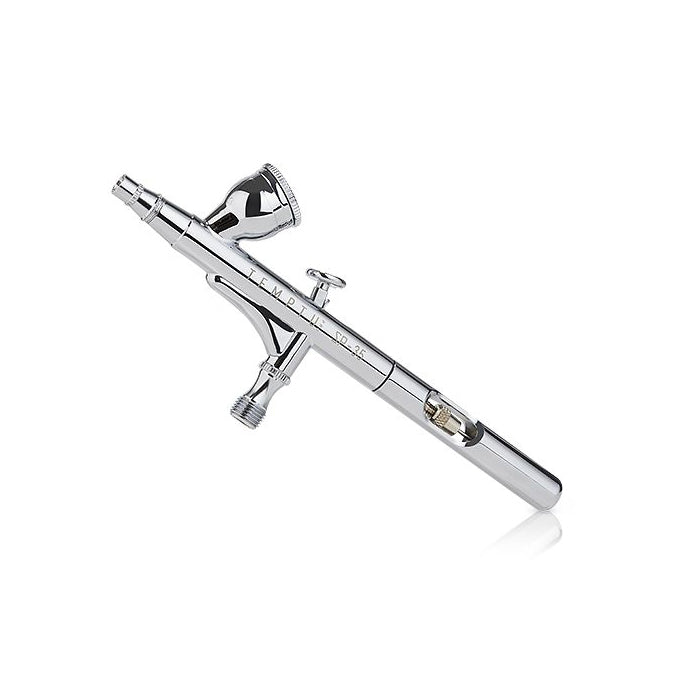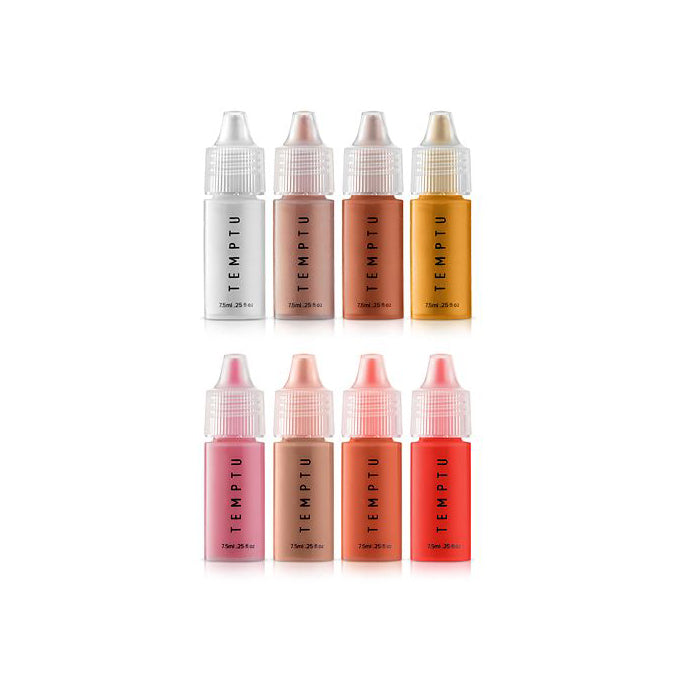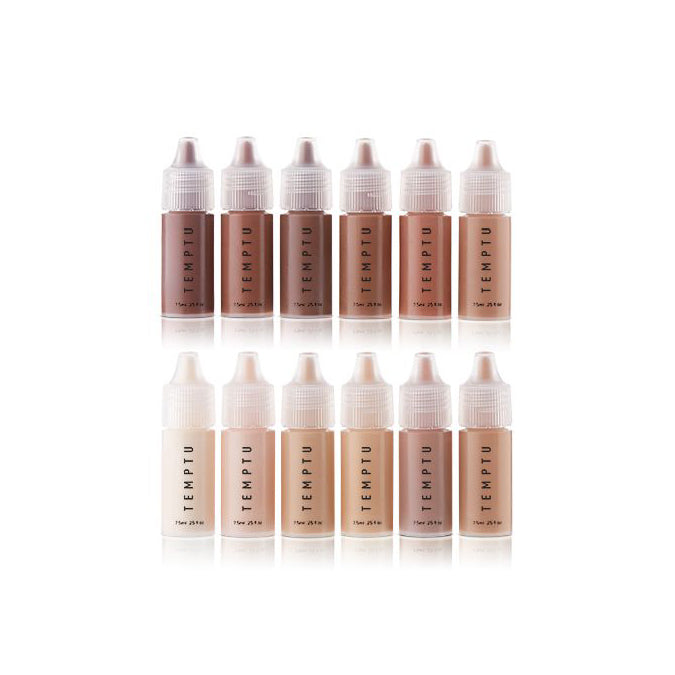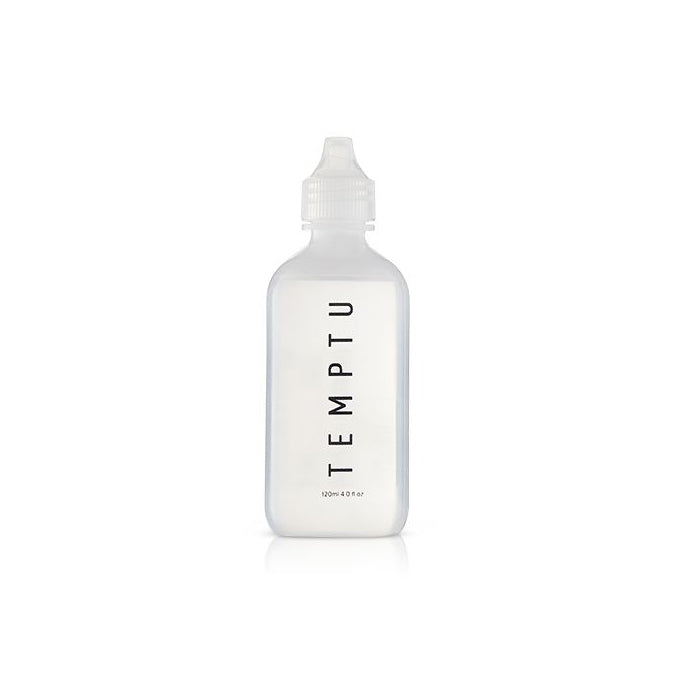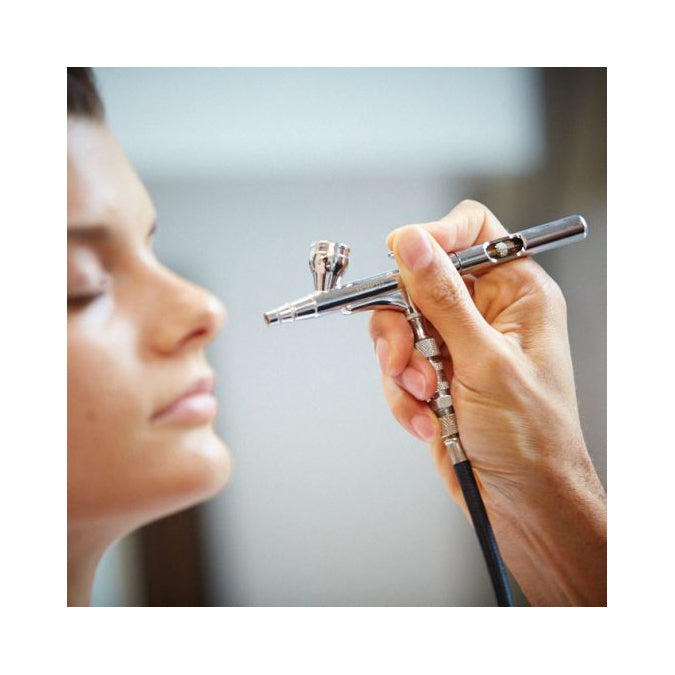 TEMPTU S-ONE PRO KIT
Sold Out
TEMPTU S-ONE PRO KIT
The TEMPTU S-ONE PRO Kit is all you need to get started with airbrushing. This kit is perfect for all face makeup and full body work including SPFX.
TEMPTU S-ONE PRO Kit Includes:
S-ONE Compressor with 220V - 240V.
This compressor is 5.5 lbs. and plugs in to any wall outlet. Its size and durability make it ideal for salon or workstation use. The S-One is ideal for artists who airbrush extensively and is recommended for beauty and light to medium body work.
SP-35 Dual Action Airbrush Gun

Features dual action technology with a push-and-pull trigger that separates the activation for air and makeup. A workhorse for all pro beauty applications, this more advanced airbrush gun is perfect for face, body and fine detail work.

S/B Foundation Starter Set. (0.25oz./12 Pack)
S/B Blush & Highlighter Starter Set. (0.25oz./8 Pack)
Temptu S/B Airbrush Cleaner 4oz

S/B Airbrush Cleaner is the professional choice for effortless airbrush cleaning. This specialized formula quickly and easily removes S/B products from airbrush equipment as well as makeup brushes.