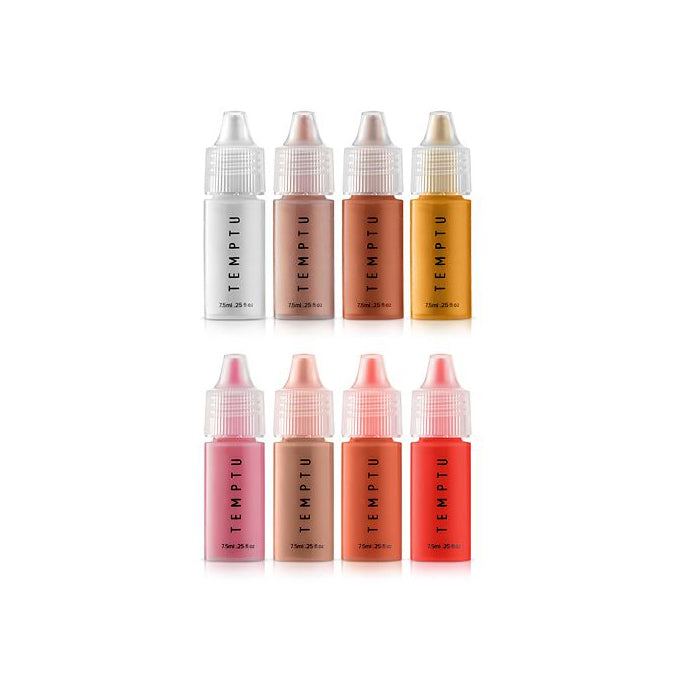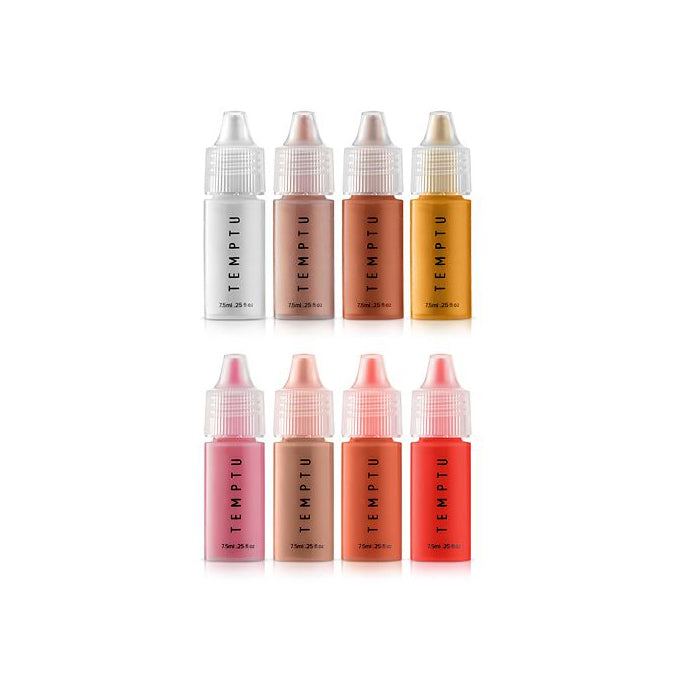 S/B STARTER SET BLUSH & HIGHLIGHTERS 8-PACK
Set Includes:
S/B Blush in Coral, Plum, Guava, and Peony (0.25 oz.)
S/B Highlighter in Gold Shimmer, Copper Bronze, White Shimmer, and Champagne Shimmer (0.25 oz.)
This well edited set combines the most universally flattering shades from our S/B Blush and S/B Highlighter collections. Brighten the complexion with Blush, then add radiance with Highlighter. Use after S/B Foundation application for a complete flawless complexion.
Ready-to-use shades
Adds radiance and luminosity
Apply alone or mix with S/B Foundation for a more luminous effect
Long-lasting for all-day wear
Buildable coverage
Silicone-based formula
Oil-Free, Paraben-Free, Non-Comedogenic and Hypoallergenic
Can be applied by airbrush or by hand, sponge or brush
S/B Blush

brightens the complexion with colors designed to achieve a natural flush. Goes on sheer, but can be layered for intensity.

 


Coral: A warm pink with flecks of orange for light-to-medium tan skin tones
Plum: A cool burgundy for light-to-medium skin tones
Guava: A cool dark pink with hints of bronze for medium-to-deep skin tones
Peony: A bright, poppy pink for medium-to-deep skin tones

S/B Highlighter

brings radiance to the complexion. With just 2-4 drops, this advanced formula adds shimmer to highlight and emphasize eyes, cheeks and other features.

 


Gold Shimmer:A golden bronze with yellow pearls for light-to-dark skin tones
Copper Bronze: A rich reddish copper with accents of gold for medium-to-deep skin tones
White Shimmer: A frosted iridescent pearl shade for all akin tones
Champagne Shimmer: An iridescent pearl for fair-to-tan skin tones