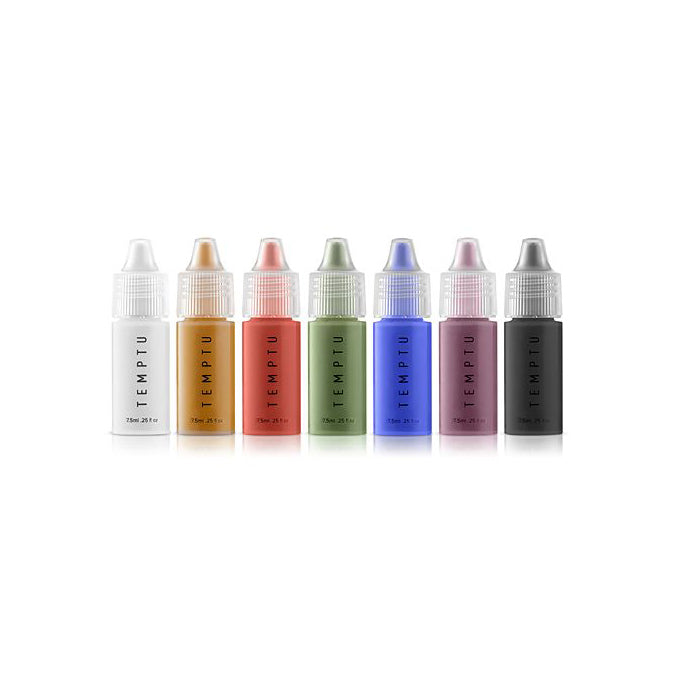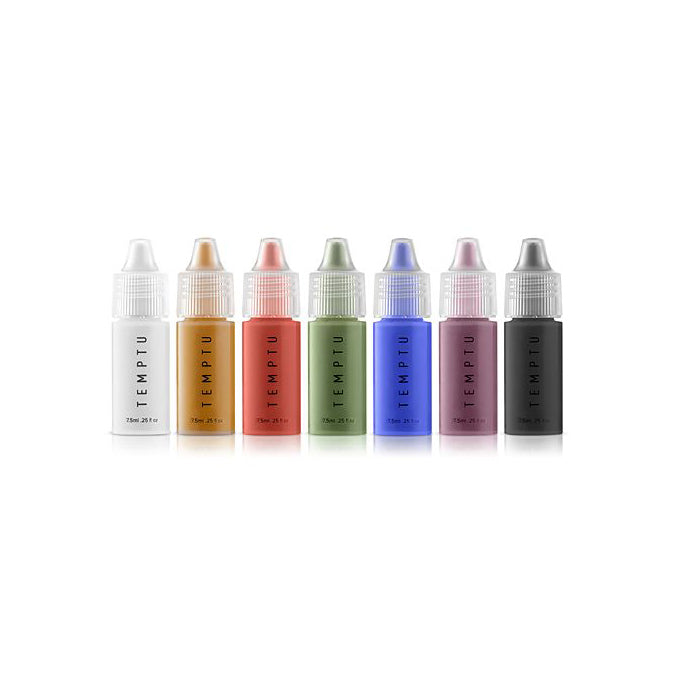 S/B STARTER SET S/B ADJUSTERS 7-PACK
Create more shades for more perfect skin tone matches with this seven shade set of S/B Adjusters.
Set Includes:
S/B Adjusters in 029 Black, 030 White, 031 Yellow, 032 Red, 033 Green, 034 Blue, and 035 Violet (0.25 oz.)
S/B Adjusters can be used for color correction or mixed with S/B Foundations to achieve a more precise match. These primary colors are highly pigmented and can create a wide spectrum of shades.
Ideal for color correction or customizing S/B Foundation
Long-lasting
Silicone-based formula
Oil-free, Paraben-free, Non-comedogenic and Hypoallergenic
Can be applied by airbrush or by hand, sponge or brush